OnStation 2.0 is in Development!
A revolutionary tool, arriving summer 2019, will change how you communicate. OnStation 2.0 will empower everyone on the job with the ability to identify, collaborate and resolve project issues. Our Flag & Chat feature has the potential to resolve issues 50% quicker than current methods while retaining twice the history for project record keeping. Follow us on Instagram @onstationapp for updates on this exciting new tool.
Building on the current features of OnStation, version 2.0 will also include:
Drop a flag on any point of interest. Add text, pictures, video. Share with team members. Close issues faster. Tons of flag choices, sorting features, map display options and much more included in this feature.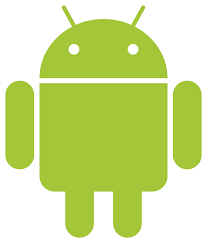 With the addition of an Android version to pair with the current iOS model, OnStation becomes a true cross platform app available to everyone on the project.
Live Links to Project Library
Access current specs, projects plans, standard drawings, and other contract documents instantly. Additional option to include a direct integration to your cloud based storage account, making staying current even easier.
Available upon request, our Station Finder feature can be converted to operate from your state wide Mile Post network. This allows OnStation to provide value on the numerous smaller jobs where survey data and project documents might be limited.